Sivad ade
The First design we have dropped is the brands Self Titled shoe Sivad Ade. This is a classic urban shoe style. Sitting down to design, scrolling through and quickly messing with various templates, we came across this template resembling a classier version of Nike blazers. So we jump on it and locked into Sivad (design) mode. The tan part of the upper is suede, while the birch (Green) part of the upper, tongue and toe box is leather as well as the upper Achilles is dressed in Navy Blue and Birch.
My design esthetics for the color process is that I need at least three colors, and they must harmonize. So whether its the same color but a different hue, or two different colors... they must harmonize. When the design and color is right then the shoe will vibrate for me, and these vibrate. The intent I have while designing reside in that vibration.
The intent behind the Sivad Ade shoe is Kingship. Allowing the wearer to channel their inner sovereignty, being able to stand on their square. Sivad Ade wants you to exert your divine presence everywhere you step.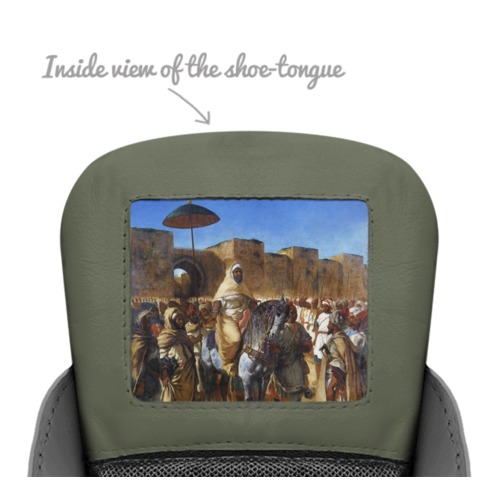 Stand on your square with your Sovereignty
I hope you like what you see and now understand about the design process. I have more to drop so stay tuned!
Go buy the shoe! It's a Unisex shoe so find your size... its Euro so order your size accordingly.
home grown
This sneaker release is part of our newest collection, The King Negus collection. This collection is based on the transcendent figure, King Negus. King Negus represents naturalness, strength, resolve, and integrity.